Click here to find out about the end of year expectations for Year 2.
Year 2 Pentecost Newsletter 23
RE Knowledge organisers
Our topics for the Pentecost term are Spread the Word, Thanksgiving and Signs and Symbols. Here are the knowledge organisers for these topics. 
1. Y2 Spread The Word Knowledge Organise
r2. Y2 Thanksgiving Knowledge Organiser
3. Y2 Signs And Symbols Knowledge Organiser
Pentecost 1
We begin this term with a Science unit on Plants and Trees. We will work on identifying different trees in our local environment, looking at evergreen and deciduous trees, learning about the life-cycle of a tree and also finding out about the things plants need in order to grow and stay healthy. If you would like to find out more about trees, follow these links:
https://www.bbc.co.uk/bitesize/topics/zch8cmn/articles/zbrtqfr
https://www.bbc.co.uk/bitesize/clips/zdprcqt
If you would like to complete some tree identification and other activities, follow this link to the woodland trust site: http://www.treetoolsforschools.org.uk/categorymenu/?cat=trees&name=Trees&col=D2232A

Our second Pentecost 1 topic will be Space. Within this topic we will be exploring the history of space travel, looking at the development of telescopes, finding out about significant people in space and learning about Mars Rovers.
Here are some more links to space resources that you may find interesting:
https://www.bbc.co.uk/bitesize/topics/zkqjmbk/articles/zy8r96f
Remind yourself about our work on Neil Armstrong and the Space Race, using this link: https://www.bbc.co.uk/bitesize/topics/ztkstrd/articles/z4w3mfr
Knowledge Organiser Space Travel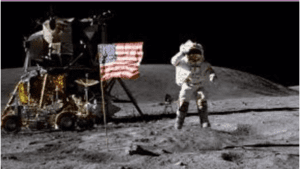 Please find attached our class newsletter for the Lent Term, which will give you lots of information about what we will be doing this term.
We begin this term with a Science unit on Materials. We will explore the properties of a range of everyday materials and think about their suitability for different uses. We will also investigate how materials can be changed by bending, twisting, squashing and stretching them. If you would like to find out more about materials, follow this link: https://www.bbc.co.uk/bitesize/topics/zsrfvwx/year/z7s22sg